If you are interested in cryptocurrencies and blockchain technology, blockchain explorers are something you cannot avoid. To ensure the features of blockchain like transparency and traceability, you need a blockchain explorer. This article will give you complete details of what a blockchain explorer is.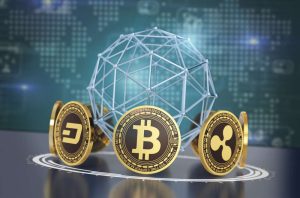 What Is A Blockchain Explorer?
Blockchain technology has traveled a long way from the early days of the emergence of Bitcoin. When Bitcoin was first launched, blockchain explorers were not on the scene. In the initial days of blockchain explorers, they offered just the basic features, which were insufficient.
Individuals who execute crypto transactions must have at least one explorer to confirm the status and information regarding their transactions. Finding a reliable blockchain explorer is like getting a search engine to find information from the internet.
Blockchain explorers are very important tools that help users to find more details about the transactions recorded in a blockchain network. Explorers also allow users to view the latest transaction histories of a particular crypto address, find the status of the mempool, and details of the genesis block.
 What Is Blockcypher?
Blockcypher is a very famous blockchain explorer which is an open-source tool to find details regarding the Bitcoin address, blocks, and transactions in real-time. The platform also supports cryptocurrencies like Grin, Dogecoin, Dash, and Litecoin. This blockchain explorer also features a sleek and user-friendly user interface. It is also easy to navigate. Along with providing the fundamental details of the blockchain, some extra information such as suggestions regarding the fees, predictions regarding the confirmation, and the information of Bitcoin public for a particular cold wallet address. You can use this explorer to find the blockchain of Bitcoin in four different cryptocurrencies such as mBTC, BTC, Bits, and Satoshi.
Many businesses, including startups, are using Blockcypher to include blockchain networks in their business applications. It has a powerful, fast, and state-of-the-art global infrastructure that can easily take applications to the complete next level. Blockcypher is also providing world-class, high-quality APIs. Thus, developers can easily develop their apps. The callbacks and web APIs provided by Blockcypher are ideal to create blockchain applications. It also offers low latency, linear scaling, as well as, high throughputs. Developers can confidently and easily build blockchain applications.
How Reliable Is Blockcypher?
Blockcypher can be considered an extremely reliable blockchain explorer. You can easily get an extensive collection of information from this blockchain explorer. The additional data like the time estimation for block confirmations can be considered as an icing on the cake. The easy-to-use interface of this explorer never troubles the user. The real-time feed of Blockcypher is also a noteworthy feature. Users can also easily find recommendations regarding transaction fees, which will be very useful in executing crypto transactions.
Crypto users who rely more on Bitcoin can make use of the features provided by Blockcypher. It will be an ideal option for beginners who are not familiar with using a blockchain explorer. They can easily use it without much confusion.